​HOME OF THE SOARING EAGLES
---
---
Welcome friends and family of Beach Park Middle School in Beach Park, Illinois. We are the BPMS PTSO. Every parent and teacher has a voice so please come and make yourself heard. If you are unable to attend meetings, then please visit this website anytime and address concerns or suggestions via email, and we will be sure to bring these issues up in our upcoming meetings. Email link is at the bottom of this home page. We are very excited for the opportunity to work in conjunction with the school and to help make it EVEN better than it already is!

---
PTSO meets the first Wednesday of every month at 6:00 p.m. at BPMS. 

Our next BPMS PTSO Meeting will be Wednesday,
May 3, 2017, from 6:00 to 7:00 p.m.


May 3, 2017
May 24, 2017 (last meeting)
​(due to 8th Grade Graduation on May 31st)


---

HAPPY DANCE 2016

---

**CLICK BELOW TO CHECK US OUT ON FACEBOOK, TWITTER OR TO EMAIL US**


UPCOMING EVENTS





MAY 26TH: 8TH GRADE GRADUATION DANCE
(info under dance tab)

MAY 31st: 8TH GRADE GRADUATION





OUR 2016-2017 BOARD!

PRESIDENT: SUSAN NOFFSINGER
VICE PRESIDENT: DAVID SCHWARTZ
SECRETARY: JONEEN LANNON
TREASURER: MICHELE PEDERSON
8TH GRADE COMMITTEE CHAIRPERSON: Jean VINES



---

cheCk out all we've accomplished for our school!

*** $1000 EACH YEAR TO BPMS FOR SCHOOL ACTIVITIES
**$2500 EACH YEAR FOR 8TH GRADE GRADUATION COSTS


Powered by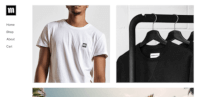 Create your own unique website with customizable templates.